Since its inception, Domus has earned dozens of awards for work completed in New Jersey and the Philadelphia area. The awards—as varied as the projects—were presented by prestigious organizations including the American Institute of Architects, the National Association of Home Builders, the Preservation Alliance for Greater Philadelphia and the New Jersey Governor's Excellence in Housing.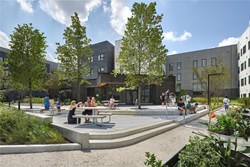 North Central Choice Phase V
2022 Merit Award
American Institute of Architects of Pennsylvania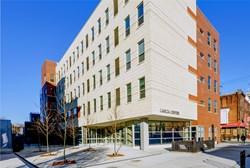 St. Rita Place & Cascia Center
2022 Best Real Estate Deals & Dealmakers Awards
Philadelphia Business Journal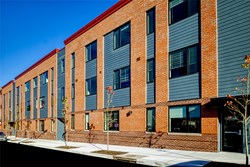 Susquehanna Square
2021 Blue Ribbon Award
Philadelphia Association of Community Development Corporation (PACDC)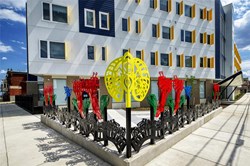 Casa Indiana
2020 SHN Design & Architecture Awards - Affordable Senior Housing
Senior Housing News
2020 Groundbreaker Award
Green Building United
2020 AIA Architectural Excellence Award in the COTE (Committee on the Environment)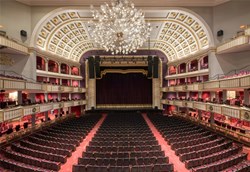 The Met
2020 Architectural Excellence Design Awards
2019 Preservation Alliance Grand Jury Award for Historic Preservation
2019 ACE Mentor Program Project of the Year
2019 AIA Philadelphia Honor Award
2019 Pennsylvania Historic Preservation Public Impact Award
2019 Building Design+Construction Reconstruction Bronze Award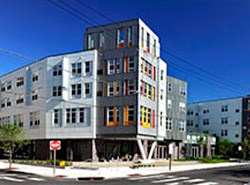 Paseo Verdo
2016 USGBC LEED for Homes, Project of the Year
AIA - Presented by WRT (Wallace, Roberts & Todd)
2009 LEED for Neighborhood Development
Platinum Status - LEED for Homes & LEED for Mid-Rise
First project in the United States to achieve platinum rating.
---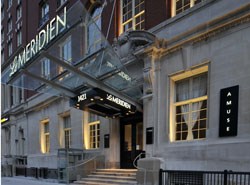 Le Meridien
2010 Pennsylvania Historic Preservation Award
Merit Award/Historic Preservation
AIA
Best Interior Design
IIDA

Grand Jury Award
Preservation Alliance for Greater Philadelphia
---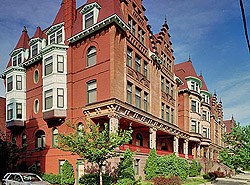 The Brentwood
1997 Building Excellence Award
Commerce Bank

1997 Tax Credit Excellence Award Honorable Mention
Affordable Housing Tax Credit Coalition

1996 Preservation Achievement Award
Preservation Alliance for Greater Philadelphia
---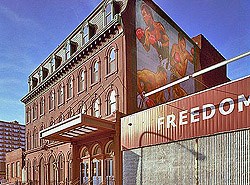 The Legendary Blue Horizon
1996 Preservation Achievement Award
Preservation Alliance Award
1997 Tax Credit Excellence Award – Honorable Mention
Affordable Housing Tax Credit Coalition
1997 Building Excellence Award
Commerce Bank
---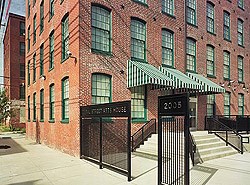 Coral Street Housing
Preservation Achievement Award
Preservation Alliance for Greater Philadelphia
---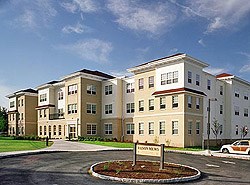 Faison Mews
2007 Affordable Housing Finance Readers Choice Award
2006 New Jersey Governor's Excellence in Housing Award
2006 New Jersey Apartment Association Best Affordable Housing Community of the Year Award
2000 New Jersey Sustainable Development
---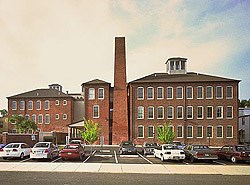 J. Frank Budd Building
Historic Preservation Award for Rehabilitation & Adaptive Reuse
2003 Burlington County Board of Chosen Freeholders
---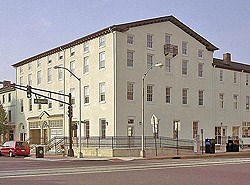 Metropolitan Inn
2003 Burlington County Board of Chosen Freeholders
Historic Preservation Award of Rehabilitation & Reuse
2003 Governors Excellence and Housing Award
Best Historic Rehabilitation Project
2004 New Jersey Historic Preservation Award
---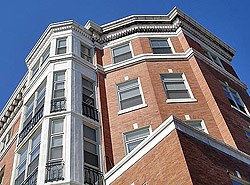 Marie Lederer Senior Housing
2008 Preservation Alliance for Greater Philadelphia
Grand Jury Project Award
2010 Commonwealth Awards from 10,000 Friends of Pennsylvania
Gold Award
---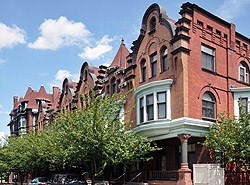 Marlton Residences
2000 Neighborhood Revitalization Award
Preservation Philadelphia & Pennsylvania Historical and Museum Commission
---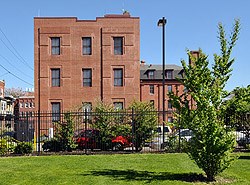 People's Emergency Center
1990 Honor Award
Presidential Point of Light
1991 Award of Merit for Urban Design and Excellence
The Foundation for Architecture
---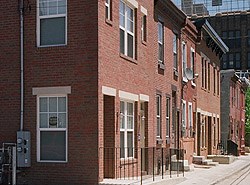 Martin Luther King Plaza
2000 Institute Honor Award for Regional and Urban Design
American Institute of Architects

2006 Best Affordable Apartment Community
NAHB's Pillars of the Industry Award

2006 Finalist for Commonwealth Design Awards
---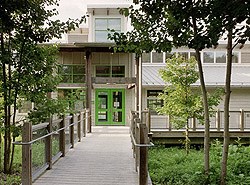 The Cusano Environmental Center
Environmental Achievement Award
White House Closing the Circle Award
Organizational Award
Federal Energy Saver Showcase Award
2003 Excellence on the Waterfront Honor Award
AIA/COTE Top Ten Green Project
---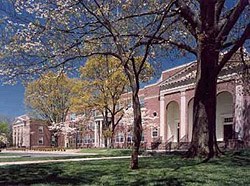 The Rittenhouse
2000 Montgomery County Planning Commission
Special Recognition Award
1997 Commerce Bank Philadelphia Business Journal
Building Residential Multi-Family Excellence Award
---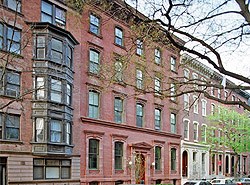 1906 Spruce Street
2008 Grand Jury Project Award
Preservation Alliance for Greater Philadelphia
---
---